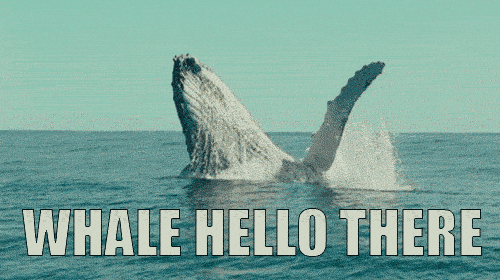 It's been a cold, cold spring, but as it is now the end of March, the end of the cold, cold weather has got to be coming soon.  While we all do our best to get out in the winter, when that warmer (i.e. above 50 degrees) weather finally does arrive, it is a breath of fresh air-literally-as we all venture outdoors into the sunshine.  It also means it is almost time for us to open our doors.  We will be open for the season in just a couple short weeks!
Spring is a great time to get out into nature and enjoy all that the Outer Cape has to offer.  You'll likely beat the crowds i.e. there won't be any.  It also just happens to be THE BEST time of the year to see whales from shore.  The best spot to do it is Race Point Lighthouse, which also happens to be a great hike with a beautiful scenic finish.
Provincetown also happens to have one of the world's most respected marine research and rescue institutions, the Center for Coastal Studies.  Founded in the 1970s by three Provincetown scientists, the center does an amazingly broad range of programs¾everything from running a sea discovery space for kids, to offering educational programs and films, and conducting research on marine mammals, climate change and a whole host of other issues.
If you are in town this weekend, the Center is sponsoring a free whale walk on Saturday, April 1, 10am.  Jesse Mechling, Director of Education at the Center for Coastal Studies, will be leading a walk along the shore, teaching how to identify the different whale species by their appearance and behavior.  At this time of year it's possible to watch rare North Atlantic right whales, humpback, fin and minke whales from the beaches of Provincetown.  For more information, click here or visit the Center for Coastal Studies facebook page (where they also post updates on any recent whale sightings).